Take Creative Control.
In 2006, we set out to put control into the hands of countless creative professionals suffering from inefficiency, disorganization, and careers at the mercy of bureaucracy.
Scroll
Our Mission: To empower the creative world to make ideas happen
We built a platform to
remove the barriers between
talent & opportunity.
Behance
The leading online platform to showcase & discover creative work. The creative world updates their work in one place to broadcast it widely and efficiently. Companies explore the work and access talent on a global scale.
Attracts millions of visitors
who come to discover top talent
Powers creative networks
for top schools and organizations
Distributes work to other online galleries,
maximizing exposure for top talent
Syncs with ProSite, a fully customizable
personal portfolio site builder.
Play Video
Our other products that empower the creative world:
99U Think Tank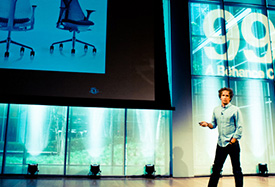 Tips and insights on making ideas happen.
Through a web magazine, a bestselling book, and our annual conference, we share best practices of the world's most productive creative people.
Action Method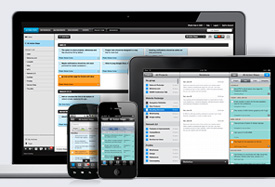 A task management system for creative thinkers.
Our system of products - online, on mobile, and on paper - works together to maximize organization and accountability.
Creative's Outfitter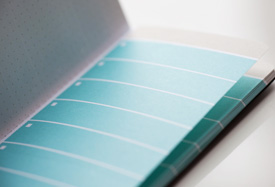 Curated products for the creative world.
Our online store features products and services that organize and empower the creative world, including Action Products and other essentials.
We believe:
Great work should spread efficiently
across the globe, gaining the exposure
it deserves.
The creative world should devote their energy to creating work, not maintaining or promoting it.
The best talent should seamlessly connect to the right opportunities.
Great work should receive the credit
and attribution it deserves.
Creative careers must be freed from barriers and bureaucracy.
Creative thinkers must have the time
and tools to make their ideas happen
and change the world.
Next Slide
Behance is a rapidly growing design-centric
technology team based in New York City.
As a unique business unit within Adobe, we're crafting the future of creative workflow. Our talented team of designers and developers work hand-in-hand, leveraging the latest technologies and design thinking to create revolutionary products that connect and empower the creative world.
Read our Team Blog
We're Hiring
Read our Tenets & Principles